Two new reproduction samplers coming out 14 February in Nashville
Samplers Revisited is pleased to announce that there are two new reproduction samplers that will be released at the Nashville Trade Show on 14 February.  For those of you lucky enough to attend, the models and charts will be in the Stitching Pretty Presents Suite 226.  Please stop by and check them out.  For those of you not able to attend the show, please check them out on this website.  Just look under "NEW"  under the "CHARTS" section.
Jane Clarkson 1856 is a large English sampler with a lovely brick house topped by a lacy white basket.  She is stitched all in cross stitch.  
Judith Le Lacheur 1836 is a reproduction sampler from the Channel Islands between England and France.  She is stitched in cross stitch and 4 sided stitch.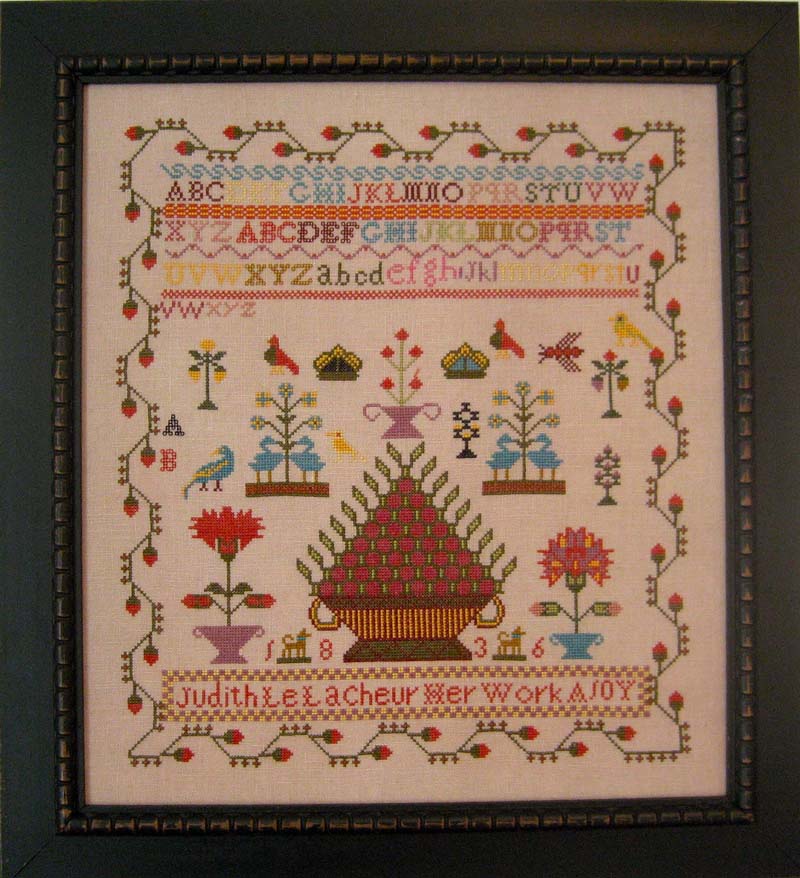 ---