New Charts available everywhere!
Samplers Revisited is pleased to report that all 4 of the new Periodic Table charts are at my distributor and are ready to ship to all of your local shops/online retailers.  You just need to ask for them by name!
Also, just this week I have released to everyone and available from my distributor (Stitching Pretty Presents), my latest crab design :  Bargello Crab.  This design features "Fool the Eye Bargello"  and I have made two models with different background colors so you can have some fun with your own rendering.  You use all cross stitches in a pattern that looks like long Bargello stitches at a distance, what fun!  
I hope you are all safe and healthy as this crazy year of 2020 proceeds to wind down.
Keep stitching!  More to come next Spring for Nashville (hint:  if you like this Bargello look, wait until you see what I have done with my Great Pumpkin series)!!!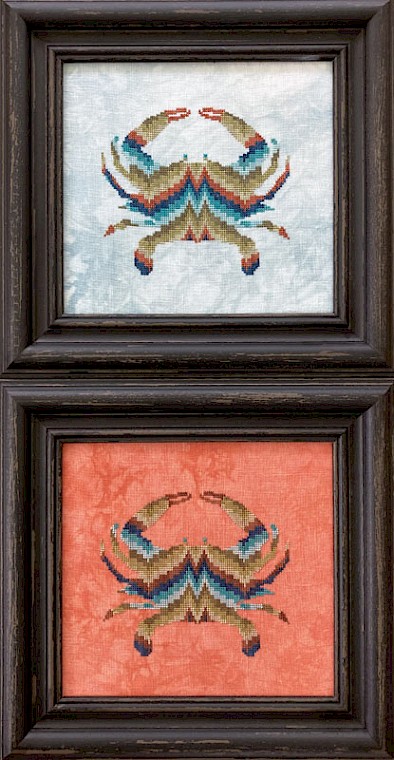 ---