Two new Charts for early 2022
I continue with my love of Quaker motifs and Pumpkins in my latest chart Pumpkin Quaker Sampler.  Using many large medalians in Fall Colors, this large sampler is fun to stitch!  Done all in cross stitch, it can be stitched on any fabric you want.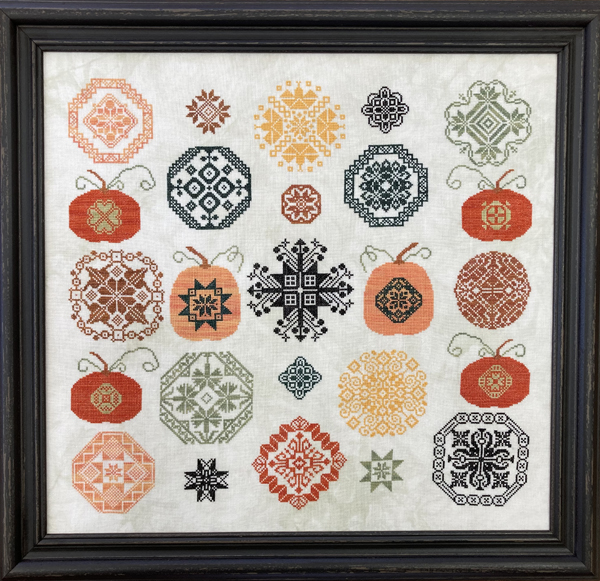 The second new sampler is an actual Delaware reproduction and also an adaptation if you want to sttich it not to look exactly like the original.
Elizabeth Stockley c. 1821 was stitched by a seven year old girl from Georgetown, Sussex County, Delaware about a 30 minute drive from my house!  The chart pack contains directions for a faithful copy of the original and an updated version using Smyrna Cross stitches only for the larger specialty stitches insted of Rice Stitch, Algerian Eye Stitch, and Queen Stitch.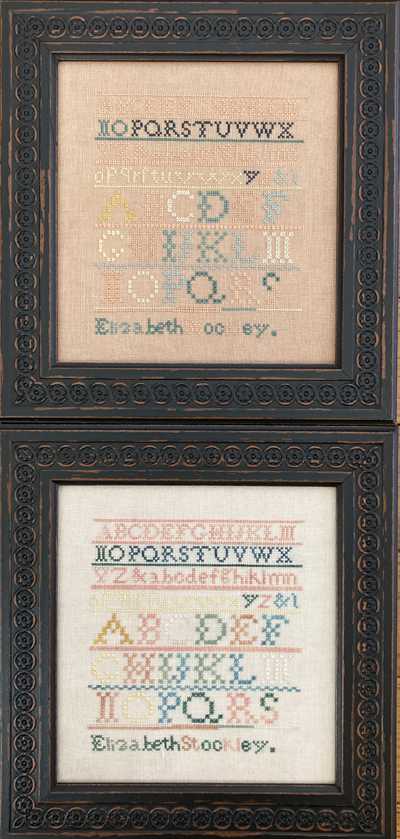 Please tell your local shop or online store to contact my distributor Stitching Pretty 301-604-0808 or me to order these charts for you!
---