4 New Charts Coming out August 1st on the Needlework Show online!
Samplers Revisited will be participating again in the online Needlework show from August 1 to 3.  This is a wholesale show that the public can view and let their favorite shop/online shop know what they want them to order!  Check it out at www.needleworkshow.com.  Here are the 4 new charts:
Fianna's Show Towel 1850  Luckily the same owner of the original Fianna Grube 1849 Sampler found Fianna's towel at another auction.  Her red and green motifs look great worked up also as Christmas ornaments or pin cushion/floss holders.  Directions are included in the chart.
Next there is the second in the Crab Series:  Happy Red Crab (he is happy as he has a whale in his belly). Stitched in Weeks Dye Works threads.
And then there are two more Santas.  One for New York and one for Colorado.  Santa brought his skis along to visit Colorado!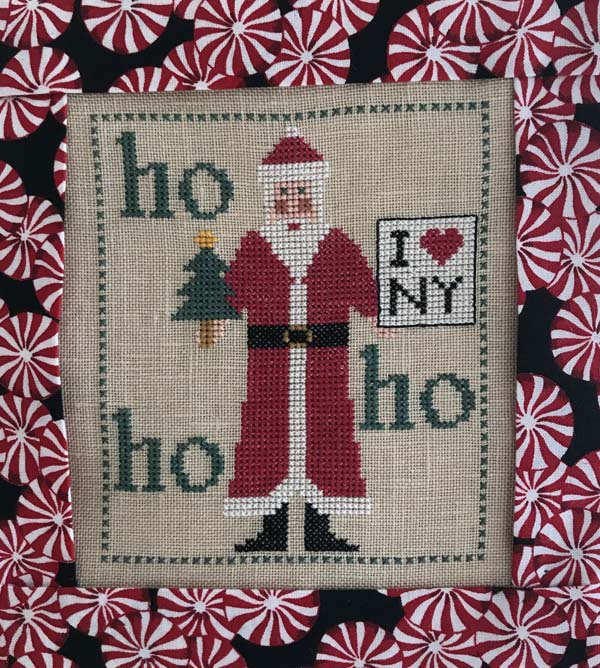 These charts will be available for your shops to order after 1 August.  If you don't see them, ask for them!
Enjoy the rest of your summer!
---